by Dr. Christine Coughlin DDS
Did you know that you don't need to use any toothpaste for your baby before age two? The most important thing is that you're brushing.
Toothpaste isn't actually essential for dental health – it's brushing and flossing.
It's the actual physical motion of brushing that disintegrates biofilm and prevents plaque, thus preventing cavities.
It's so important to introduce brushing as a positive routine in your baby's life.
If you're looking for a baby toothpaste to buy for your child under age two, I'll talk about 3 safe, non-toxic options I recommend.
Here's everything you need to know about choosing a toothpaste for toddlers and babies from age 6 -24 months.
Why do babies need a special toothpaste?
Before around age three, children don't develop the ability to spit, so they ingest whatever chemicals are in the toothpaste.
Unfortunately, many adults toothpaste brands contain harmful ingredients.
Don't fall for the misleading marketing tactics of big brands that label a toothpaste as "children's" but still contain harsh chemicals.
So, can toothpaste be safe for babies?
Yes! There are plenty of safe, natural kinds of toothpaste for children that don't contain: SLS, fluoride, or most essential oils, which can be harmful to your baby.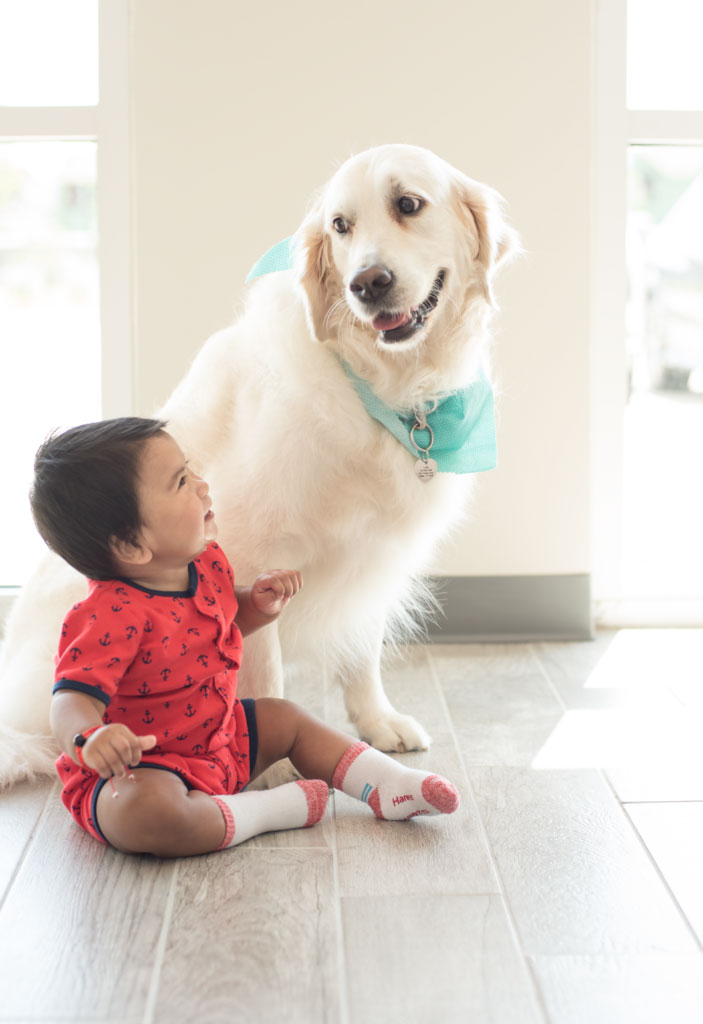 Ingredients to avoid in baby toothpaste
1. Fluoride
Is fluoride bad for you? It can be, especially for kids.
When fluoride is ingested, it is toxic and can affect your baby's developing brain.
Despite what most people think, fluoride toothpaste isn't necessary to prevent cavities. There are safer ways to accomplish this. Read on for tips to prevent cavities!
2. SLS
SLS (sodium lauryl sulfate) is a prevalent ingredient in toothpaste. It is a potent detergent that has been shown to increase canker sore outbreaks.
There is no need to expose your baby's delicate mouth to harsh chemicals like SLS.
3. Essential oils
Many "all-natural" toothpastes contain essential oils as an antibacterial agent.
But this actually kills off the oral microbiome that your baby needs to build to prevent cavities.
Looking to DIY your child's toothpaste? Try this recipe: Kid's DIY Toothpaste, found on askthedentist.com.
When should I start brushing my baby's teeth?
As soon as the first little tooth appears, around age 6 months, start to brush your baby's teeth.
Brush after meals and snacks to prevent plaque build-up. If you don't remove plaque within the first 48 hours, it starts to harden and calcify. This tartar (hardened plaque) is impossible to remove with a toothbrush and floss.
It's important that you know the essentials of caring for your baby's teeth to prevent future problems.
So I created this Comprehensive Baby Teeth Care Guide for you to download for FREE.
Now you'll have all the tools for starting your child on the right path for amazing dental health for life!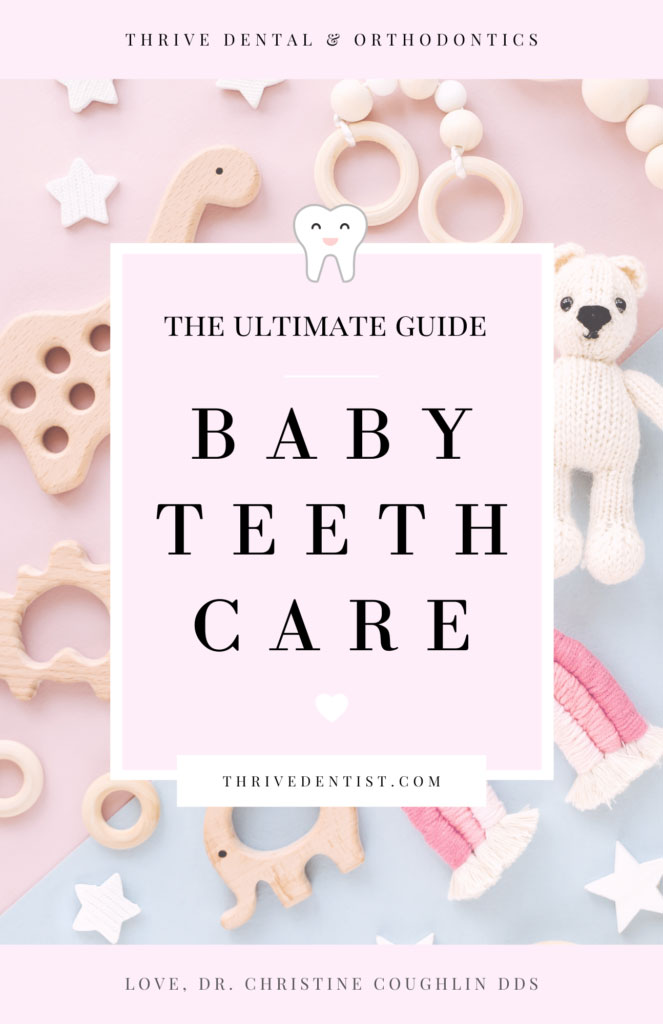 Here's the good news: you don't need toothpaste to disorganize bacteria and plaque. Brushing with the right technique will do the job – for adults and kids alike!
If you use toothpaste for your baby, only use a tiny smear (no more than the size of a grain of rice).
The best baby toothpaste for children under 2
As a dentist, my main concern for kids under age two are:
One, are their teeth getting brushed?
And two, are they exposed to any toxic chemicals found in most toothpaste?
Here are the best natural toothpastes for children between ages 6-24 months (this is not an ad).
1. Jack n' jill natural toothpaste

Ingredients: Xylitol, Purified Water, Vegetable Glycerin (Coconut derived), Silica, Xanthan Gum, Potassium Sorbate (Naturally derived), Citric Acid
2. Hello toddler training toothpaste
Ingredients: vegetable glycerin, sorbitol, purified water, aloe vera gel, hydrated silica, xylitol, erythritol, xanthan gum, flavor, calcium glycerophosphate (mineral), potassium sorbate, and stevia rebaudiana leaf extract (sweetener).
3. Risewell kids' toothpaste
If you're concerned about cavities, RiseWell contains hydroxyapatite, which makes up a large percentage of your natural tooth structure, to support remineralization. Plus, it's non-toxic!
Ingredients: Silica, Sorbitol, Glycerin, Xylitol, Hydroxyapatite, Calcium Carbonate, Propanediol, Vanilla Planifolia Fruit Extract, Potassium Cocoate, Stevia Rebaudiana Extract, Erythritol, Echinacea Purpurea Extract, Cellulose Gum, Gluconate, Xanthan Gum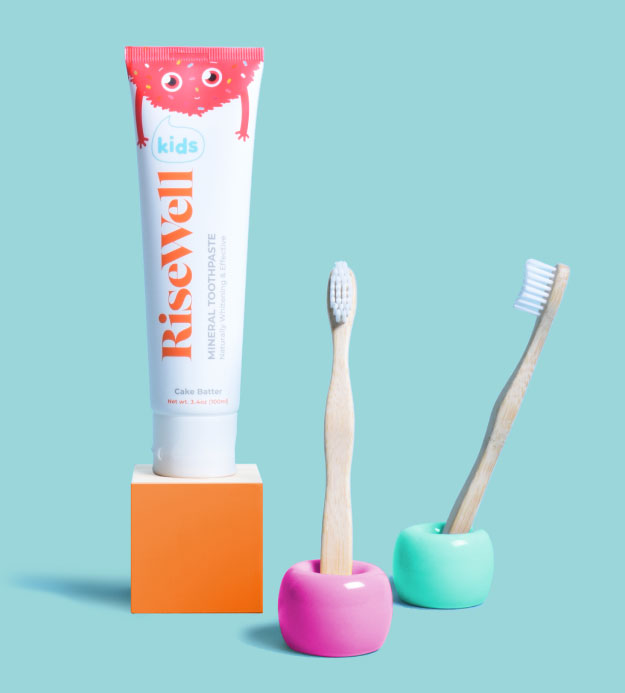 How should I start brushing my baby's teeth?
As the first teeth start to erupt, it isn't easy to know how to start brushing your baby's teeth.
Here's what I tell my patients:
You can use a clean, damp washcloth to wipe your baby's teeth after meals. This is just as effective as brushing while your baby is still nursing or on formula.
This will help prevent baby bottle tooth decay.
Note: Babies have a sensitive gag reflex. To avoid the gag reflex, never brush your baby's teeth while they're lying down.
And make sure to keep it fun and consistent.
In addition, Want to learn how to prevent cavities in your family?
Download my free guide: How to Heal & Prevent Cavities for Life. This guide will give you 10 easy tips to help your family live free from cavities.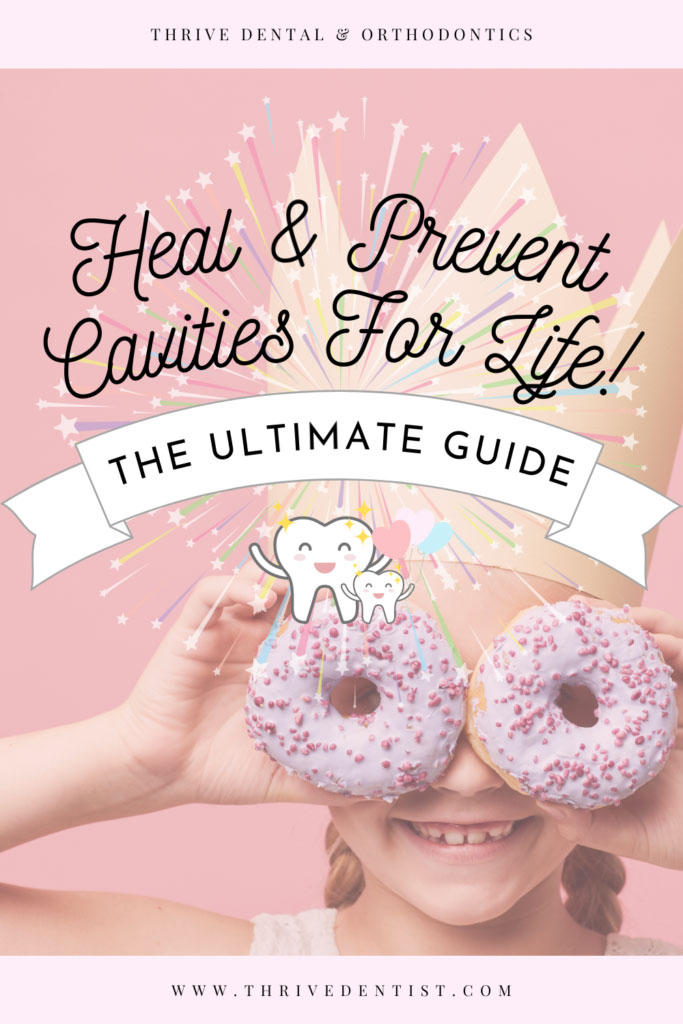 Conclusion on the best baby toothpaste
In summary, when choosing a toothpaste for your baby, watch out for SLS, fluoride, and most essential oil. You can even skip the toothpaste if it feels right for your family. The most important thing is that you're actually brushing your baby's teeth.
Always keep it positive and fun. Don't worry if your child isn't the best brusher yet. The key is to keep your child's experience with dental care positive.
Pick a safe, non-toxic alternative so your baby can THRIVE.
Need to bring your baby in for a check-up? Bring your little one in for their First Dental Visit! We'll do a check-up, cleaning, make sure your baby is developing properly, and give you helpful advice for proplery caring for your baby's teeth.
Learn more:
All About Baby Teeth Care: Eruption chart, Teething, Proper care
Caring for baby teeth: 5 things every parent should know