Most people think kids have to be in their teens or pre-teens for orthodontic treatment. But your child actually needs an orthodontic exam much sooner.
The American Association of Orthodontists recommends a check-up with an orthodontic specialist no later than age 7.
Why your child should get an orthodontic exam by age 7
Your orthodontist can spot hidden problems with jaw growth and teeth eruption while your child still has baby teeth.
Although you may think your child's teeth look straight, there could be an underlying problem that only an orthodontic specialist can detect.
What an orthodontic exam reveals
The checkup may confirm that your child's bite is fine.
Or we may identify a developing problem but recommend monitoring your child's development, and then if required, begin treatment at the ideal time for your child.
In some cases, we may find a problem that would benefit from early intervention.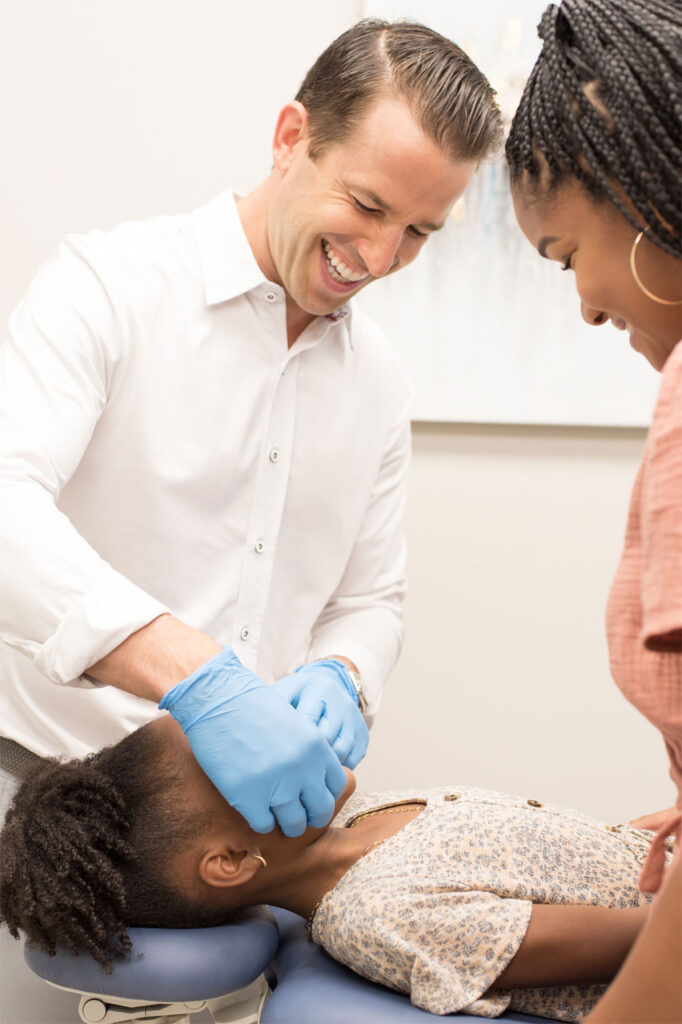 The benefits of early orthodontic treatment
Early treatment may:
prevent more serious problems from developing
may make treatment at a later age shorter and less complicated
in some cases, it may achieve results that may not be possible after the face and jaws finish growing.
Early treatment may allow your orthodontist to:
guide the jaw growth
correct damaging oral habits
improve appearance and confidence
lower the risk of trauma to protruded front teeth
guide permanent teeth into a better position
improve the way the lips meet
To learn more about the importance of early treatment, check out this post from the American Association of Orthodontics.
Conclusion
Every child develops differently and has different treatment needs. Timing is everything.
Don't risk missing your child's best window for orthodontic treatment. And prevent bigger problems in the future.
Getting an ortho check-up early enough – by age 7 – allows your orthodontist to provide the best treatment for your child at the most ideal time.
Get a complimentary orthodontic exam today so you can give your child the best opportunity for a beautiful smile!
And, for a limited time only, take advantage of our special: $180/Month Braces
Learn more:
Braces: What to Expect, Types, How They Work, & Care
Braces: How much do they cost? Braces colors & rubberbands