Everyone wants straight, white teeth! Patients (and friends and family) ask us all the time what is the best whitening kit or best teeth whitening service. Dr. Nathan can get your teeth straight but making them white is a whole other issue. We love white teeth at our Thrive Dental offices and here is how you can get radiant white teeth too!
Why aren't my teeth white?
There are two basic types of staining. Intrinsic and extrinsic teeth staining. Over time our teeth become discolored because of the foods we eat. Our enamel can get discolored because the pigments in our food slowly get lodged into our teeth.
If you traumatize your tooth or have other dental issues you may get internal or intrinsic staining. You will see this sometimes when someone hits their tooth and it later turns dark or black.
What are the ways to whiten teeth?
There are 4 main ways to whiten teeth.
1. Brushing
This may sound obvious but the better your toothbrush the less chance for staining (or cavities for that matter). Extrinsic stains happen because food particles are left on the teeth for a long period of time. If you clean them off better the odds of staining will be less. Use a high-quality toothbrush like an electric toothbrush daily to prevent extrinsic stains. You can also use whitening toothpastes which can lighten the teeth one to two shades but can take six weeks to twelve weeks to do so.
2. Diy whitening (teeth whitening strips)
There are actually some pretty decent do-it-yourself whitening strips. I have used crest white strips before and they worked. However, the strips are a "one size fits all" design and do not form that well to your teeth so any overlapping or rotated teeth can be difficult to cover correctly. Some may have difficulty keeping the strips in place or getting a correct seal that causes uneven whitening or bleaching of the gums around the teeth.
3. Professional take home whitening trays
At all of our Thrive Dental and Orthodontic offices, we offer FREE WHITENING FOR LIFE. We offer our patients professional whitening gel with custom bleaching trays that provide both comfort and stability to apply the whitening gel. The trays are worn for at least 30 minutes every day, providing a noticeably whiter smile in as little as one to two weeks. This helps keep the whitening gel on your teeth instead of on your gums like most do-it-yourself whitening strips.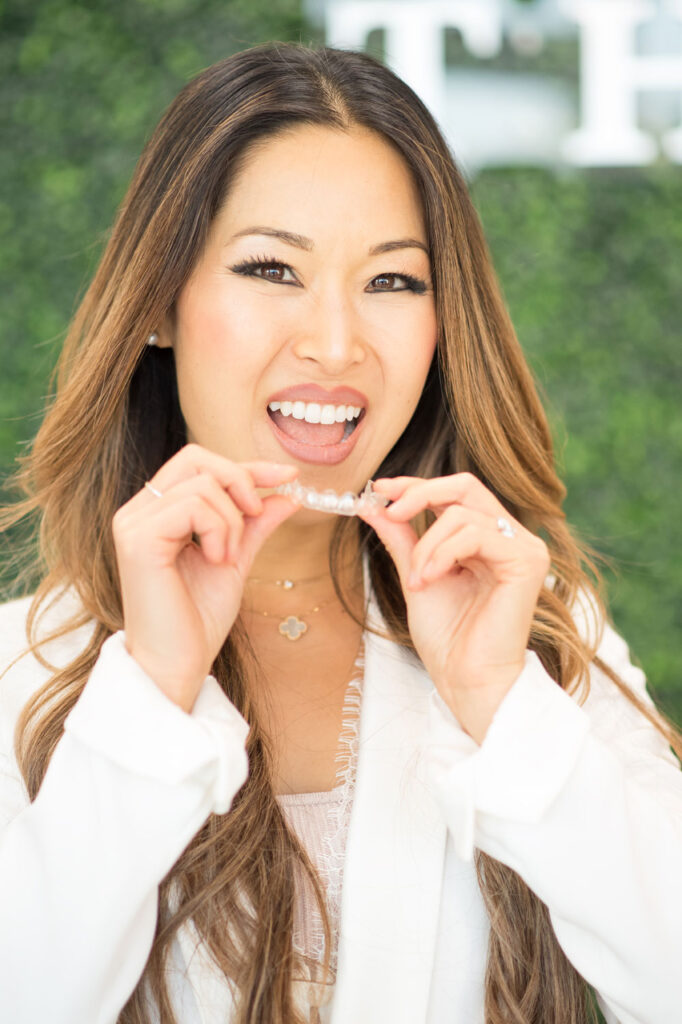 4. Zoom in office whitening
Zoom-in-office whitening is the best teeth whitening system out there. It is fast (takes about an hour) and you get great results. This is the one you have probably seen before where the patients are under that blue light and it turns your teeth up to four shades of whiter. The only downfall is some patients may experience tooth sensitivity after treatment.
5. Avoid these teeth whitening methods
Conclusion
Teeth whitening is and forever will be a huge dental topic. Everyone wants beautiful white teeth and there are many ways to do it. The best way to whiten your teeth is professional Zoom Whitening or our custom professional whitening trays. At Thrive Dental & Orthodontics we offer professional Zoom Whitening and free whitening for life, which includes professional custom trays and professional whitening gel, which is what Dr. Christine and I also use at home!
What's your favorite way to whiten your teeth?
By Dr. Nathan Coughlin DDS MS
Learn more:
Before Whitening Your Teeth: 5 things you need to know
Teeth Whitening At Home vs. At the Dentist