This one thing could change your life forever. It did for me.
I'm talking about braces. If you're thinking about getting them for yourself, your child, or a loved one, let me tell you that it will be the biggest gift you ever give to yourself or your loved one.
Here's why.
Braces do so much more than straighten your teeth.
I get it. Braces can be annoying to deal with. The constant food getting stuck in your teeth and all those rules about what you can and can't eat can be a pain. 
But, you know what? I would get braces again in a heartbeat!
Most people think getting braces is mainly for looks, but there is SO MUCH MORE to beautifully aligned teeth beyond just having straight teeth.
Let me tell you my story.
My braces story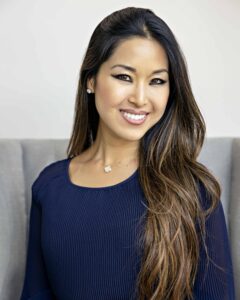 When my parents made me get braces as a teen, I, like most teens, saw this as a form of punishment since I was already going through an awkward stage in life.
Plus, my teeth were considered "straight enough." 
But I now understand why my wise parents told me that I'd thank them later.
After I finally got my braces off, I blossomed into my true self. I began smiling more and receiving tons of compliments. My self-confidence soared, and I became a happier and more outgoing person. I even performed better in school and my extracurriculars.
This marked the beginning of my love for dentistry for its incredible power to change your life. 
Now, as a dentist, I'm an even bigger proponent for braces and Invisalign.
Having experienced firsthand, the life-changing benefits of braces, I now understand the crucial role of an aligned smile in your dental health AND your overall happiness and success in life. I believe I wouldn't be where I am today if I hadn't had braces.
Here are five ways braces change your life.
Braces make you more attractive
 Braces improve your overall appearance. By beautifully aligning your teeth, braces create an esthetically pleasing result that significantly boosts your attractiveness and self-confidence. 
When you have a smile that you're proud of, you naturally smile more.
And we know that smiling boosts your overall health and wellbeing.
Braces improve your dental health
Aligning your teeth not only makes you look more attractive but also improves your oral hygiene. 
When your teeth are crooked and crowded, it's almost impossible to keep them clean from the buildup of food particles, plaque, bacteria, and stains. 
It's also more challenging to brush and floss between your teeth. 
That's why it's no surprise that people who have crooked teeth tend to have higher incidences of tooth decay and gum disease.
Braces can save your teeth from damage
When your teeth are misaligned, they may hit against each other incorrectly and, eventually, chip and wear away your teeth.
If you have a deep bite or your teeth stick out, you tend to chip your front teeth.
If you have a crossbite, you tend to fracture your back teeth.
Braces improve your social life and overall happiness
Studies show that people with "bad teeth" are viewed as less attractive, less intelligent, and less successful. Studies also link attractive smiles to positive traits and characteristics such as kindness, friendliness, and intelligence.
It is assumed a person with a pleasing smile tends to have a better social life and love life because they attract others with more confidence and ease. Conversely, a person who feels insecure about their smile tends to be less outgoing and more closed off. 
According to a recent study commissioned by the AAO (American Association of Orthodontics), bad teeth represented the biggest dating turn-off among men and women. And almost 80% of women think crooked teeth are worse than a receding hairline in a potential love interest. 
So if nothing else has you convinced, maybe the risk of losing out on meeting the love of your life will motivate you!
Braces improve your success in life
Research also shows that people with attractive smiles tend to be placed in higher positions at work and perform at higher levels.
Who knew that our smiles impact even our professional success in life!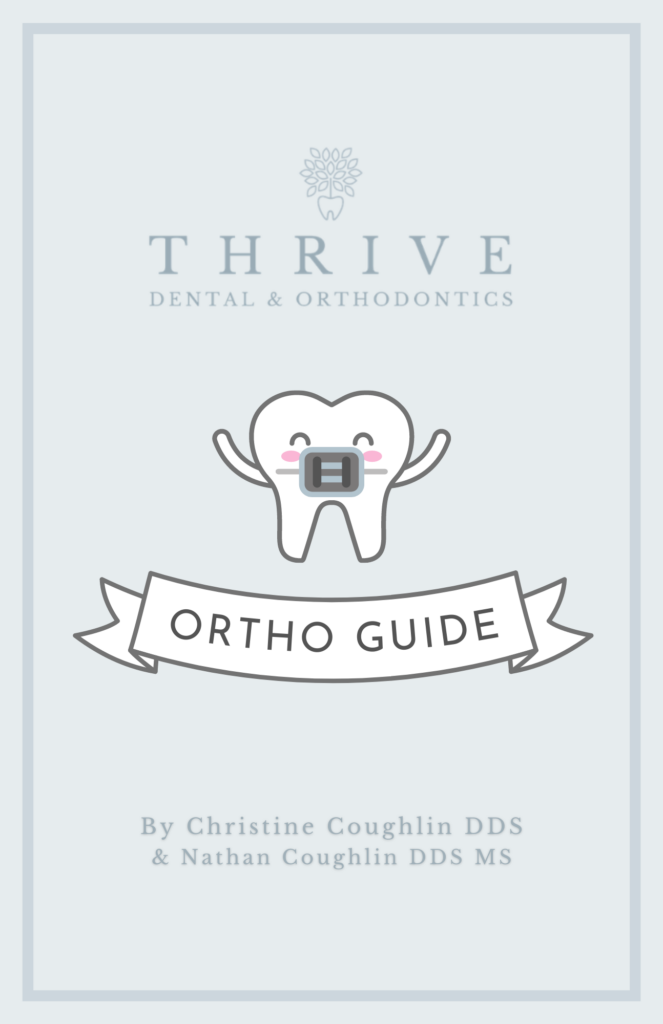 Download my FREE Ortho Guide, made just for you, to answer all your questions about braces and how to give yourself the best chance at a beautiful smile for life.
It's never too late
You might be saying to yourself that you missed out in life because your parents didn't get braces for you as a kid
Or maybe you used to have straight teeth as a youth and your teeth have shifted over the years.
But let me tell you. It's never too late to improve your smile… and your life. Many of our patients are adults, some of which are in their seventies!
Check out the video above to hear how braces changed Dr. Nate's life too!
You deserve to have a smile that lets you shine, not one that holds you back from the life you were created for.
Conclusion
In summary, braces are proven to improve your health, wellbeing, and your success in life.
Your smile is so important, friend (yes, I may be biased because I'm a dentist, BUT it's true).
It's the first thing people notice about you and the first thing that draws others into your personal and professional life.
I can honestly say that getting braces was one of the best decisions I've ever made in my life.
In fact, since teeth tend to shift as we get older, I plan to get orthodontic treatment soon by none other than my husband, of course – Dr. Nate, the best board-certified orthodontist I know 😉 (he also did my Invisalign treatment during his 3rd year of orthodontic residency).
Don't waste another day missing out on your best life! Book now or call us to see Dr. Nate for a free orthodontic consultation, and give yourself (or your child or a loved one) the priceless gift of a beautiful smile.
It truly is a gift that keeps on giving over and over again.
by Dr. Christine Coughlin DDS
Learn more:
Braces: what to expect, types, how they work, and care
Braces: How Much Do They Cost, Braces Colors and Rubber Bands
Invisalign Vs. Braces Which One is Better?